Space to Relax, Decompress and Recharge
We understand that for many attendees this might be the first larger professional event they have attended in-perosn post lockdown. For some people, the atrium and different activities might be a bit overwhelming and some would benefit from a quiet space to debrief.
We are delighted to be able to offer The Quiet Room as a space to gather your thoughts and revive your energy away from the crowds and business.
The room will be equipped with stim toys, earplugs and a variety of comfortable seating options.
There is no need to register in advance for this space, it is open to all who need it.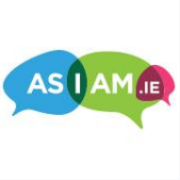 GetAHEAD would like to thank AsIAm for their guidance in ensuring our Quiet Room is as effective as possible.